Now that the application period is over, all that is left to do is wait for our admission team to get back to you with –hopefully- some exciting news. Coming from my experience, however, waiting comes with endless questions about what life in Estonia and particularly TTÜ is like. Most of these answers you can find by scrolling through our blog, but if that takes too much time, here's a brief Q&A about what you need to know before your arrival.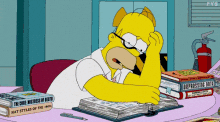 Now that the paperwork for University is over, how do I get my residents permit?  (non-EU students)
 Usually, you should apply for the Temporary Residents Permit before your arrival to Estonia in the nearest Estonian Embassy to your country. In my case, I applied for both my Residents Permit and D-Visa in Georgia, received the visa in Georgia, which I used for getting to Estonia, and then got my permit a month later in Tallinn. There's also an option to apply for the permit in Estonia if you have a D-Visa to travel to Tallinn. Additional information can be found here.
How do I find accommodation? What is it like to live in the dorms?
Our ambassador Fabiola has two very useful posts answering both of these questions about finding accommodation and living in the dorms. My advice would be to apply to the dormitories as soon as possible, as places (especially in single rooms) are limited.
What are the living expenses in Tallinn?
 Again, Fabiola has a detailed post on that here. But to be short, you need around 300-500 euros a month to survive in Tallinn.
 How does public transport work?
 After you acquire your residents permit or Estonian ID card(EU students),you have to register your place of residence in city district government office, and you're eligible for free public transport for the rest of your stay here. Only thing you need to do is buy a green public transport card for 2 euros.
 Can I get any scholarship?
 This depends on the department you're applying to. Here you can find the number of students who receive full tuition fee waiver scholarships compared to the amount who apply. You don't need a separate application for the scholarship, your application will be ranked during admission and if you receive high enough points, you're eligible. In addition to that, you can apply for performance based scholarship – 100 euros a month- after you've completed one semester in TTÜ, or need-based scholarship from the first semester. Additional information can be found here.
Can I work in Estonia?
Anastasia, another one of our ambassador's, has a post on what working in Estonia is like here. Once you have received your residents permit, you are eligible to work in Estonia as much as you would like. Of course, speaking either Estonian or Russian is beneficial, but not necessary. Many English speakers find jobs easily as well.
How do I get insurance? (non-EU students)
 When applying for your residents permit, one of the documents you need to provide the office with is with valid health insurance. The most common places to obtain insurance in Estonia are from Ergo and Swisscare.  Both insurances can be obtained online or by going to their offices; the average cost for a year is around 250 euros.
This is all for now. If you'd like to know more about life in Tallinn, here's another post that might come in handy. Feel free to email us if you have any other questions, we are looking forward to having you in TTÜ 😉